On Friday, September 23, 2022, America lost a fierce warrior for freedom, excellence in governance, and dear and treasured friend to many of us – particularly those of us who are committed to the integrity of our elections.
Peter "Pete" Antonacci, age 72, proud native Floridian and the first Director of Florida's Office of Election Crimes and Security, passed away suddenly of a heart attack.
Pete dedicated his life to the citizens of Florida, serving in numerous capacities throughout his long career. Pete stepped up to sort out the problems in the election office in Broward County after newly elected Governor Ron DeSantis removed the former Supervisor of Elections Brenda Snipes in early 2019.  Pete worked tirelessly to bring order into the chaos of that county.
Pete with Don Palmer, Election Assistance Commissioner, in 2019, reviewing boxes of election mail returned to Broward County as undeliverable:  a sign of the former SOE's failure to maintain the county's voter rolls.
Most recently, he was appointed by Governor DeSantis to lead the new election crimes bureau, an appointment that spoke of his integrity, fearless pursuit of the rule of law, and the level of trust placed in him by the people of Florida. 
When the Election Integrity Network was starting the statewide election integrity summits in the spring of 2022, Pete graciously accepted our invitation to speak at the Florida summit in March – lending his prestige and knowledge to our event.  Many of us at the Election Integrity Network were honored and blessed to seek Pete's wisdom and guidance on a variety of election issues, but above all, considered him a friend and colleague.
In particular, Kerri Toloczko, the EIN National Director of Training,  was a close friend of Pete's and spoke with him only a day or so before his untimely death.  
Pete was truly a cornerstone of public service in the State of Florida. He will be missed professionally and personally by many of us.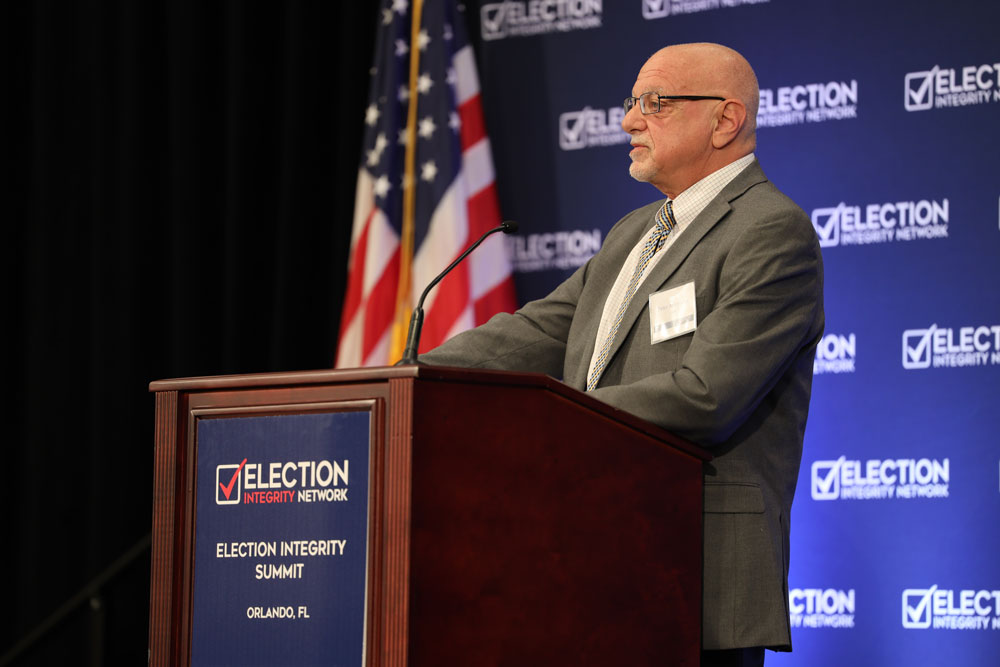 Pete Antonacci speaking at the Florida Election Integrity Summit, March 2022